This is so adorable! Headbands aren't just for my 6-year old anymore. Although I may raid her collection. The spike leather on Kelly Osbourne is so bad ass! I am so doing this soon and I will post pictures.
Style News - StyleWatch - People.com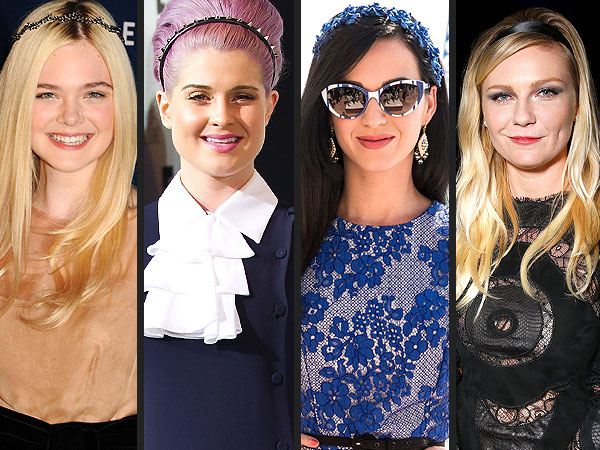 Wireimage; Filmmagic; Getty; Invision/AP
Q: What's super-adorable, takes almost no effort and can cost as little as zero dollars?
A: Adding a headband to your hair, as seen on these stars.
We love an elaborate braid as much as the next girl, but sometimes you want to get a "done" look in under a minute. That's why we're digging these four very different looks.
RELATED PHOTOS: Vote on even more awesome star hair looks here!
Prices of these headpieces range from $498 (Elle Fanning's Jennifer Behr "Delicate Vine" circlet) to "free if you just got a present" (Kirsten Dunst's black satin ribbon).
And we also love how uniquely each star has styled her look, from Fanning's tiara-like crown, to Kelly Osbourne's studded headband to give her updo a little more edge, to Katy Perry's traditional placement or her floral number, to Dunst weaving hers right behind…
View original post 47 more words